Indian Cuisine Bootcamp
Led by Iron Chef America judge, Simon Majumdar, this course provides both the necessary techniques and classic recipes of Indian cuisine.
Course Details
Tutorials in this course: 12
Total viewing time: 2 hours and 11 minutes
Total course time (including prep and cooking): 8 hours and 53 minutes

Indian food is known for its complex flavors, fresh ingredients, and regional influences. With an emphasis on spices and hands-on cooking, this cuisine fills the kitchen with a heavenly aroma and wonderful memories.

While Indian food may seem intimidating, this course provides valuable instruction for chefs of every level. You'll learn the basic techniques of tempering oil and toasting spices, as well as the recipes for many beloved Indian classics.
Chef Instructors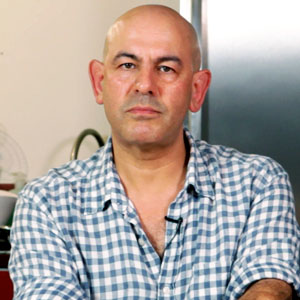 Chef Simon Majumdar
This course is led by Simon Majumdar, a Judge on Iron Chef America, the Next Iron Chef, and Cutthroat Kitchen. Simon is also a celebrated writer and world traveler, using his relationship with food to tell inspirational stories of eating and adventure.
What You Need
Equipment

- Large saucepans
- Medium saucepan
- Large mixing bowls
- Small mixing bowl
- Sauté pan
- Electric spice grinder
- Blender
- Sieve
- Large wooden spoon
- Chef's knife
- Fork
- Damp dishcloth
- Plate
- Rolling pin
- Spoon
- Spatula
- Microplane
- Spider strainer
- Strainer
- Kitchen shears
- Cheesecloth
- Yarn or rubber band
- Cutting board
- Wire rack
- Oiled sheet pan
- Baking sheet lined with tin foil
- Serving dishes
- Candy thermometer (optional)

Ingredients

- Ingredients are listed within each respective tutorial


Tutorials